Shipping Container Kiosks
This BBQ food Service Trailer Cart is excellent for getting your food onto or into any location fast. Characterized with serious BBQ ability. Can come as charcoal or gas, power different components, cook just about anything.
The BBQ Food Trailer is road ready with turn signals and pneumatic tires. Expect to be able to get looks as well as return customers with this beautiful diamond plate BBQ Food Trailer. Complete light kit and 4 prong wiring harness.

This BBQ TRAILER Service Food Cart comes as a hour-glass damper, 4 pull-out racks removable for easy cleaning, three coats of rust-inhibiting high heat gloss paint, removable charcoal grill in firebox.  


- Trailer Length – 9' 6" 
- Entire Tank size – 5′ wide 30" OD 
- Fire Box Size – 29" x 26" 
- Cooking Space Size – 6' x 29" OD 
- Steel Thickness – 3/16 diamond-plate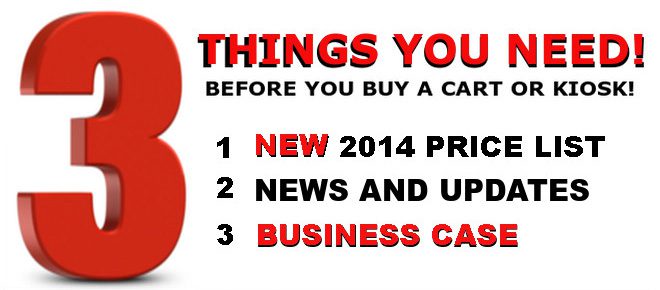 Let Me Have It!
Please send me the above information so I can better asses my cart or kiosk business ideas.
Cart-King International
"I would like to pass on my appreciation to have had the opportunity to have purchased cart from Cart-King International"
G. M.